I'd love it if XKCD had another series like The Barrel Boy.
Starting with issue one the "Barrel" boy floats along innocently. We don't have a name, a reason or a destination, but if you're half the secret romantic I am then you'll have at least a tiny heart twinge when the story unfolds.
Here's the Barrel Boy series as reproduced from xkcd.com.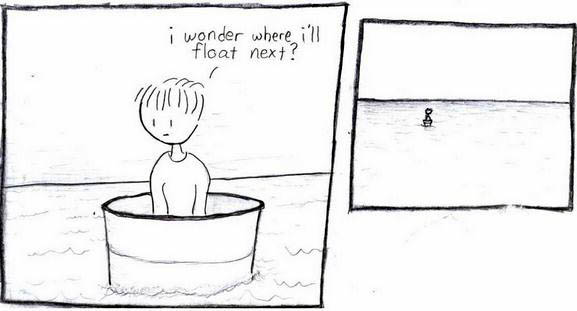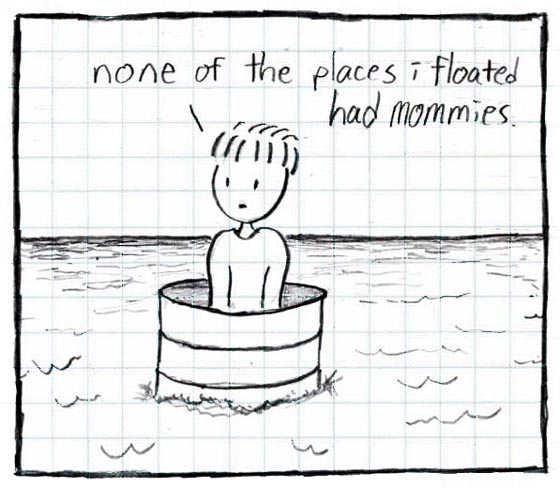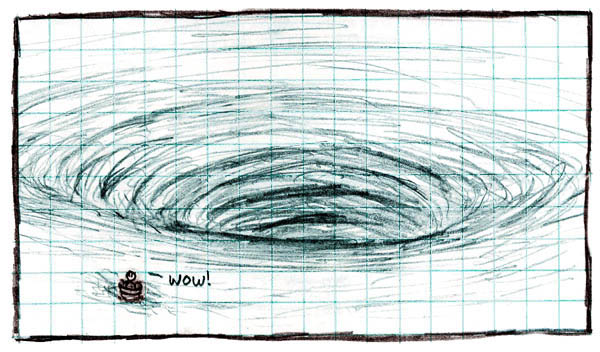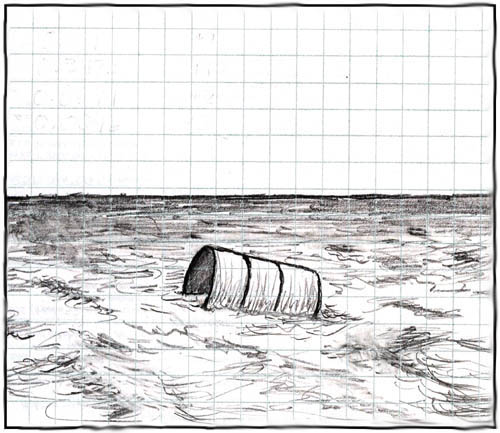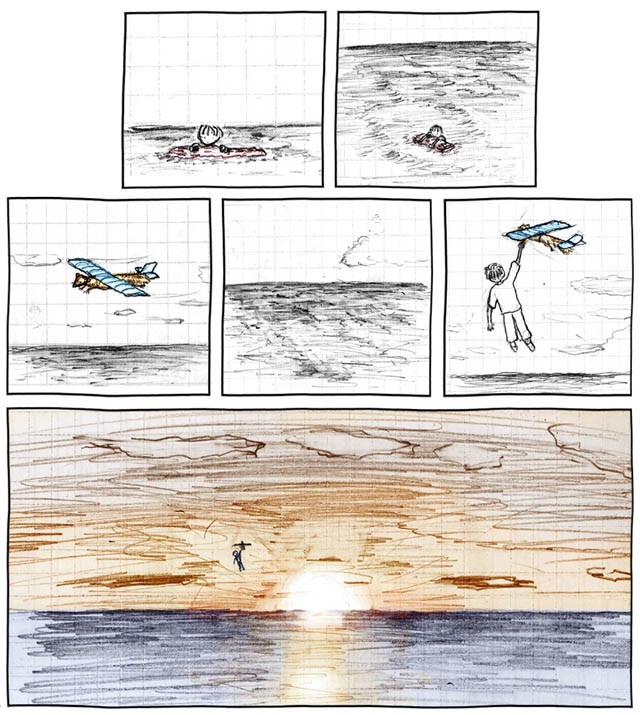 And one more, unrelated, "Graduation".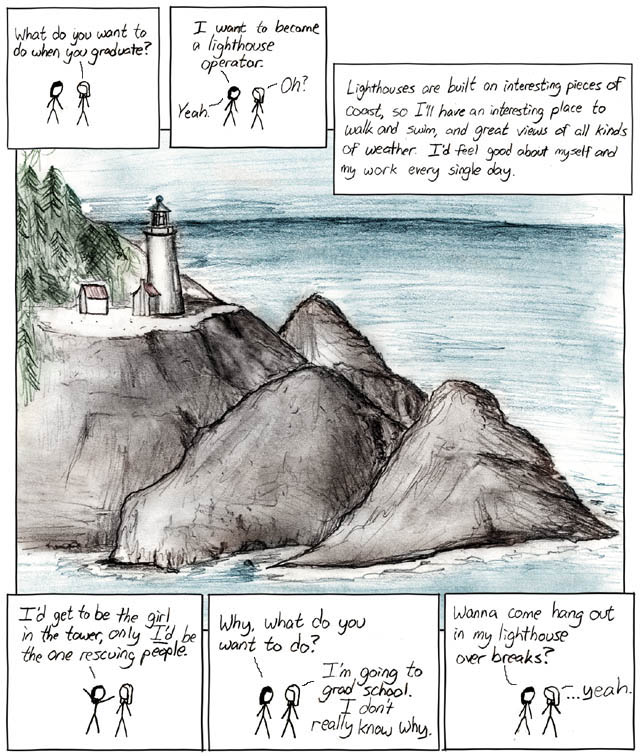 I thought it was called, the Lighthouse. But that's because I love this song.